War-Gaming Miniature Time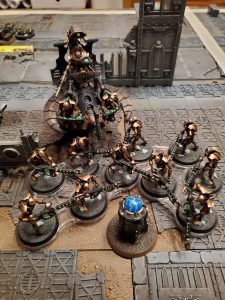 TABLETOP WAR GAMES
OPEN PLAY NIGHT!!
Meet other players!
Talk strategies, theories and all things WAR GAME RELATED!
Assemble and/or paint your mini's!
Play games and build a community!
Want to introduce the community to a new game? Bring it down!!
MASKS REQUIRED AT ALL TIMES BY ALL PEOPLE WHILE INSIDE THE GAMING CENTER.
Hand sanitizer provided at each table.