Strixhaven Release
MAGIC THE GATHERING RELEASES & PROMOTIONS
~All pricing is while supplies last, first come, first serve.~
~Pricing subject to change.~
~Product & price guaranteed upon payment.~
APRIL 23rd, 2020
COLLECTOR PACK BOXES (12 packs) : pricing TBA
*Includes Buy-A-Box Promo!!
DRAFT BOOSTER BOXES (36 packs): $100.00 each
****DRAFT BOOSTERS HAVE BEEN DELAYED UNTIL APRIL 30TH AT THE EARLIEST******
*Includes Buy-A-Box Promo!!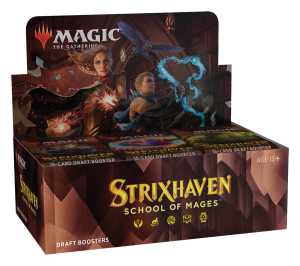 COMMANDER DECKS: $39.99 each
***PREORDER SPECIAL!!!***
BUY A COMPLETE SET OF COMMANDER DECKS FOR ONLY $160.00!!!
BUNDLES: $39.99 each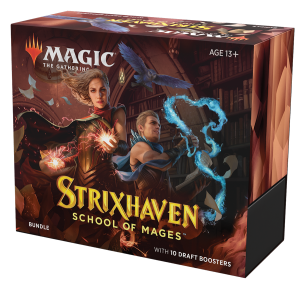 THEME BOOSTERS: $6.99 each
*Promo materials offered while supplies last. First come-first-serve. Preordering guarantees price and product by
April 30th, unless disruption by manufacturer, distributor, freight company or acts of god.