Kamigawa 2 Headed Giant Prerelease
EVENT CODE:
6Z8XG4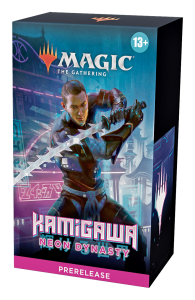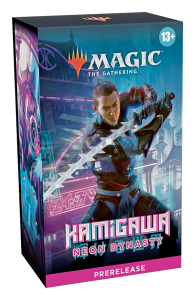 2 HEADED GIANT PRERELEASE
ENTRY: $60 per Team ($30 per player)
~Preregistration is not necessary but can be taken in store if your prefer.
~Please try to arrive 10 minutes before the event  with your teammate to sign up.
EVENT CODE: 6Z8XG4
RESERVE A SEAT: Here
FORMAT:    2 Headed Giant Sealed Deck . Land is provided
Kit Includes: Six Draft Booster packs, one Foil Date Stamped Promo Rare, one d20, & arena promo code.
STRUCTURE: 
4 rounds of Swiss Pairing.
~Rounds are best of 1 game~
Win = 3 points
Tie = 1 point
Loss = zero points
PRIZES:
Teams claim their prizes after they complete the 4th round
or when they drop from the event:
12 points = 12 booster packs
9 points = 6 booster packs
6 points = 4 booster packs
3 points = 2 booster pack
zero points = zero packs + two promo cards
RESERVE A SEAT: Here