Dominaria Casual Prerelease Jumpstart
EVENT CODE:
R24NDZ2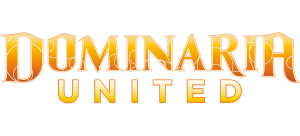 EVENT TYPE: *CASUAL JUMPSTART PRERELEASE:*
~Each player will get 2 Jumpstart Booster that will function as their deck through the event.
~Focused on learning new cards and celebrating a new set or special format.
~These events have lighter prizing and are less competitive.
~Great for beginners or players looking for a more casual setting.
STRUCTURE: Open Play Event-Player play games at their own pace against other participants.
Prizes awarded on how much you engage other players!
TIME: 4:00pm to 6:00pm
ENTRY FEE: $11.98 (don't like your deck? Players can rebuy as many times as they like!)
EVENT CODE:  R24NDZ2
---
PRIZES:
~Play 1 game against any player & get 1 booster pack!
~Players can rebuy into the event and win more boosters!